…..
Outbound Call Center Software tools for delivering seamless and composable Customer experience.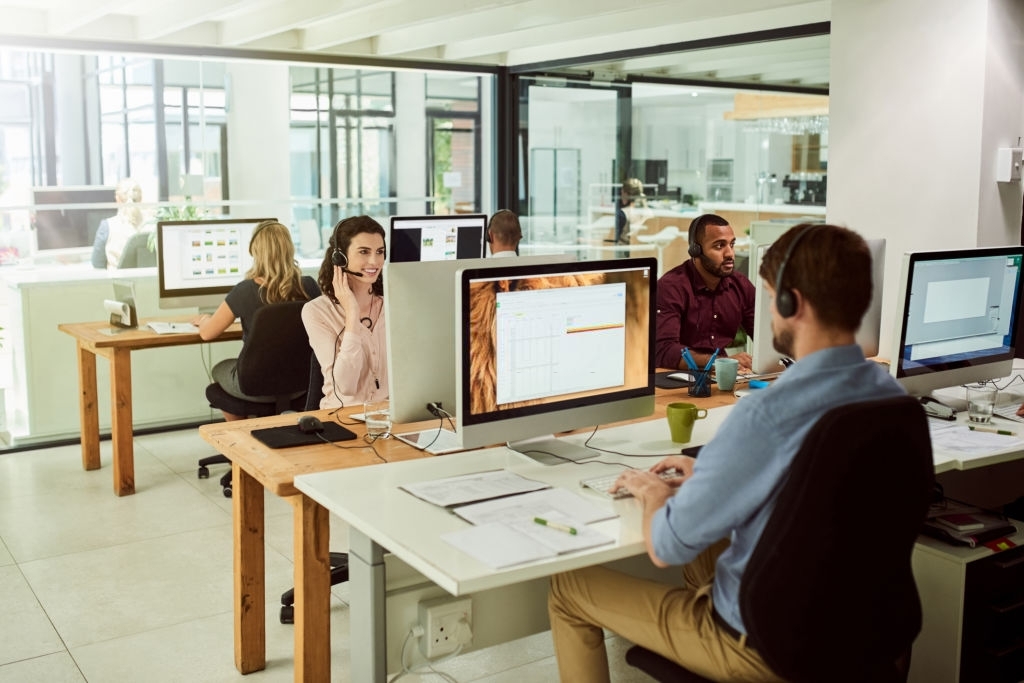 Many businesses provide an outbound call center as part of their customer service. A call center that specializes in outbound calls can be used for a variety of reasons. Businesses can use the outbound call to efficiently make calls to customers and prospects. Telemarketing, outbound sales, fundraising, survey, and other applications are benefited from this platform. As a result, outbound call centers and the software they utilize are mainly focused on connectivity, efficiency, and cost-effectiveness. Businesses that rely on outbound call centers can boost growth, increase lead conversion, reach out to more prospects and customers in less time, reduce idle time, and improve satisfaction by reaching out to more consumers and deploying effective outbound call center software. Here are some of the outbound call center solutions that your company requires to ensure effective, efficient outbound calls while providing excellent customer care.
1. Diverse Dialing Modes
Diverse dialing options should be one of the main features of any outbound call center system. Dialing mode types include predictive dialing, progressive dialing, and preview dialing.
Predictive dialing is a method of dialing in which the software chooses a phone number and dials it for a call center agent. The predictive dialer will dial numbers before the agent is ready to take the next call by figuring which number is ready or available, skipping busy signals, unanswered calls, disconnected lines, fax machines, and other indicators that the number will not be an appropriate number to dial.
Progressive dialing eliminates the need to dial in numbers by automating the dialing process by choosing the next number on a list. This minimizes call wait times and allows the agent to continue making calls without having to dial numbers.
Preview dialer allows agents to see the next call on a list. It is up to the discretion of the agent whether to take the call or not. This is mainly useful in more complex situations or use cases when the agent has to perform research on a customer or learn about their activity history before making the call to maximize the likelihood of success.
By supporting different dialing modes, outbound call center solutions can provide the tools to make businesses more efficient by allowing them to find the specific model they need for their specific use case.
2. Omnichannel Capabilities
Having omnichannel capabilities is important for outbound call centers that want to reach prospects and customers via more than just voice channels. Omnichannel platforms allow agents to reach customers on channels like e-mail, text messaging, messaging apps, web chat, and more.
Outbound call center solutions with Omnichannel feature can help your agents or sales team to reach customers across multiple platforms, expanding their audience and enhancing customer experience by reaching them on the channels that they communicate on.
3. Cloud-Based
Being cloud-based means you can reduce costs, on hardware and software maintenance costs, professional IT staff costs, and the costs associated with storage on-site. Your outbound call center can save money while acquiring the best outbound call center tools by Avaya to access outbound call center solutions via internet.
price.
Topaz solution platform is fully cloud-based. This means your contact center can get access to the best in outbound call center software tools, like multiple dialing modes, AI-powered automation, and CRM integrations, for a reasonable and pay-per-use
Conclusion: Topaz Outbound Call Center On Cloud.
Topaz cloud-based outbound call center provides all the advanced tools your call center needs – predictive dialing, preview dialing, progressive dialing, CRM integrations, and more while being based on the cloud. This means you can provide great, efficient customer assistance on all outbound interactions for a reasonable, pay-per-use price.