Human-like bot conversations for deeper insights on user behavior & experience
Redefine customer engagement with Intelligent Chatbots
Chatbots streamline the interaction between the user and the service, minimizing the need for human intervention and allowing organizations to refine customer experience, amplify productivity and reinforce profit margins. Support your customers by using a chatbot over their favorite communication channels, including WhatsApp, Facebook Messenger, Telegram, Live Chat, and SMS from a single platform.
LEADS
Lead Generation From Websites
Generating leads from web traffic is a big hassle. Topaz Chatbot will support the lead nurturing process with gamified conversations, offers additional information until customers are driven to share their information willingly. The leads will be shared in real time with your team.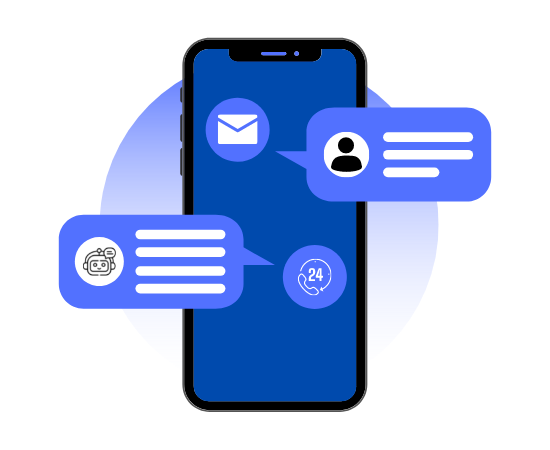 CHAT SUPPORT
Give 24/7 Chat Support
It is difficult to provide live chat support to your visitors with a support executive round the clock. On the other hand, a live chatbot overcomes untimely human interaction by offering help 24 hours a day for 365 days a year,putting customer service first. Its human-like behavior and instant responses that connect with human.
SURVEYS
Conduct Conversational Surveys
Conduct product and customer service surveys by driving conversational interactions with customers via providing a better experience and significantly recording higher response rates. It also helps free up the customer service agents from complex cases saving their time and effort.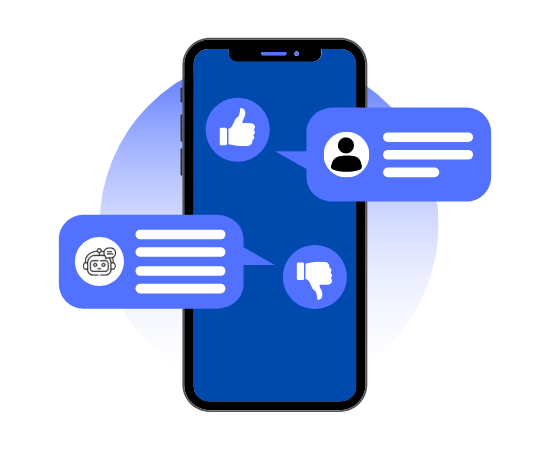 AUTOMATE
Automate Your Enquiries
A smart, intelligent chatbot platform provides a simple interface for real-time resolution of all consumer problems. It can progressively expand its capacity to answer more complex queries as it becomes more familiar to consumer enquiries.
APPOINTMENT
Schedule Appointments In Minutes
A customized chatbot can schedule and reschedule appointments with customers when they are short on time. The ease and convenience of typing in your appointment request to get a confirmation within seconds are unmatched. The customer does not have to wait on hold for an extended period of time and can instead be relieved by the chatbot's efficiency.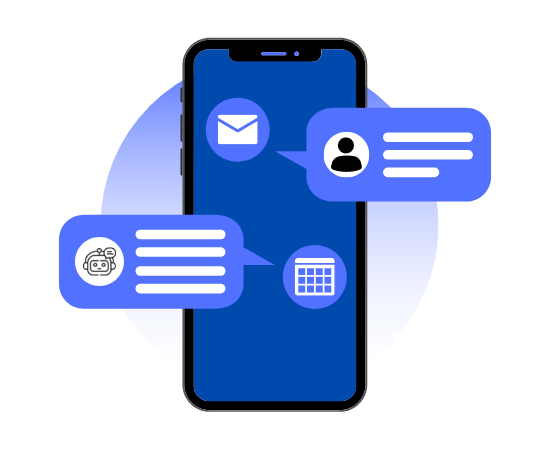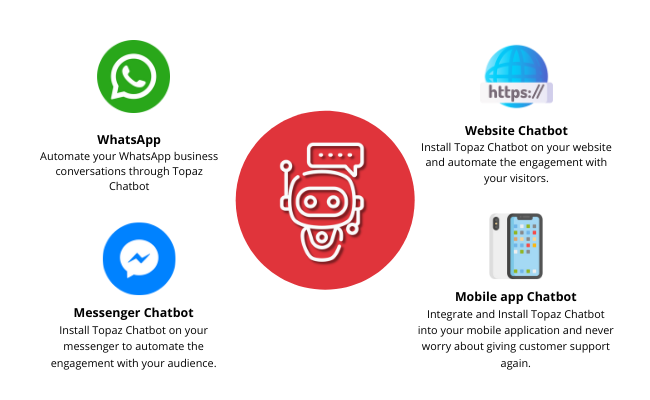 What can a chatbot be used for?
Customer service

A chatbot functions as a round-the-clock support system. Whether it is interacting with customers, clients or users, it can help immediately answer questions.
BOT answers the most frequently asked questions and provide the customer with an overview of what these are, in order to improve communication on your website. A chatbot helps make it easy to find the right information quickly.
A chatbot can answer questions pertaining to the products. Provide advice, information, and an overview of relevant processes or products.
Convert users to customers by allowing the chatbot to sell and provide information about the products or services. You can include offers and news, and use this channel to strengthen your brand.
Chatbot Software Features
Start building chatbots today